OpenHPC Community Appreciation Event: Lyft Code SC18OPENHPC
OpenHPC Community Appreciation Event: Lyft Code SC18OPENHPC
---
Jeff ErnstFriedman <jernstfriedman@...>
We are excited to have you join us at the OpenHPC Community Appreciation Happy Hour! We want everyone to arrive safe and warm so we are offering a Lyft code for $15 to be used to arrive to and from the event.
See you at the event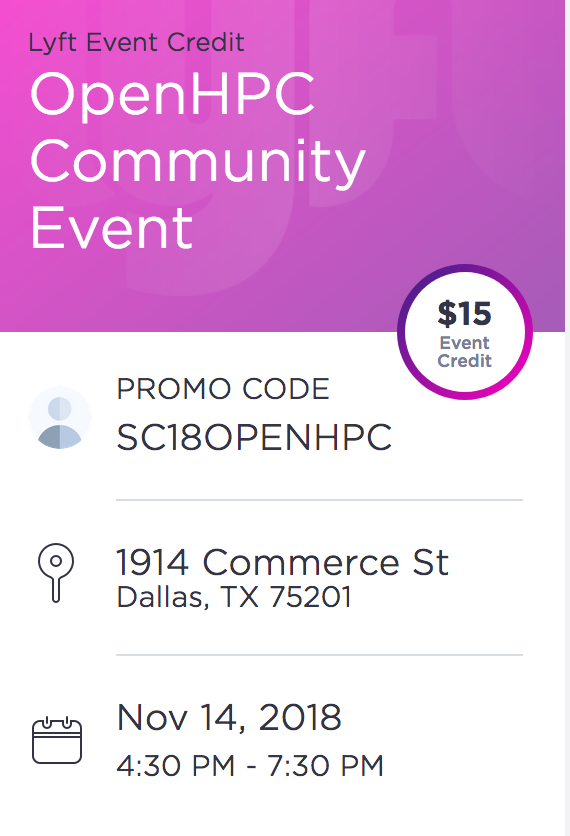 To stop receiving emails from this organizer, you can
unsubscribe
Eventbrite
| 155 5th St, 7th Floor | San Francisco, CA 94103
Copyright © 2018 Eventbrite. All rights reserved.